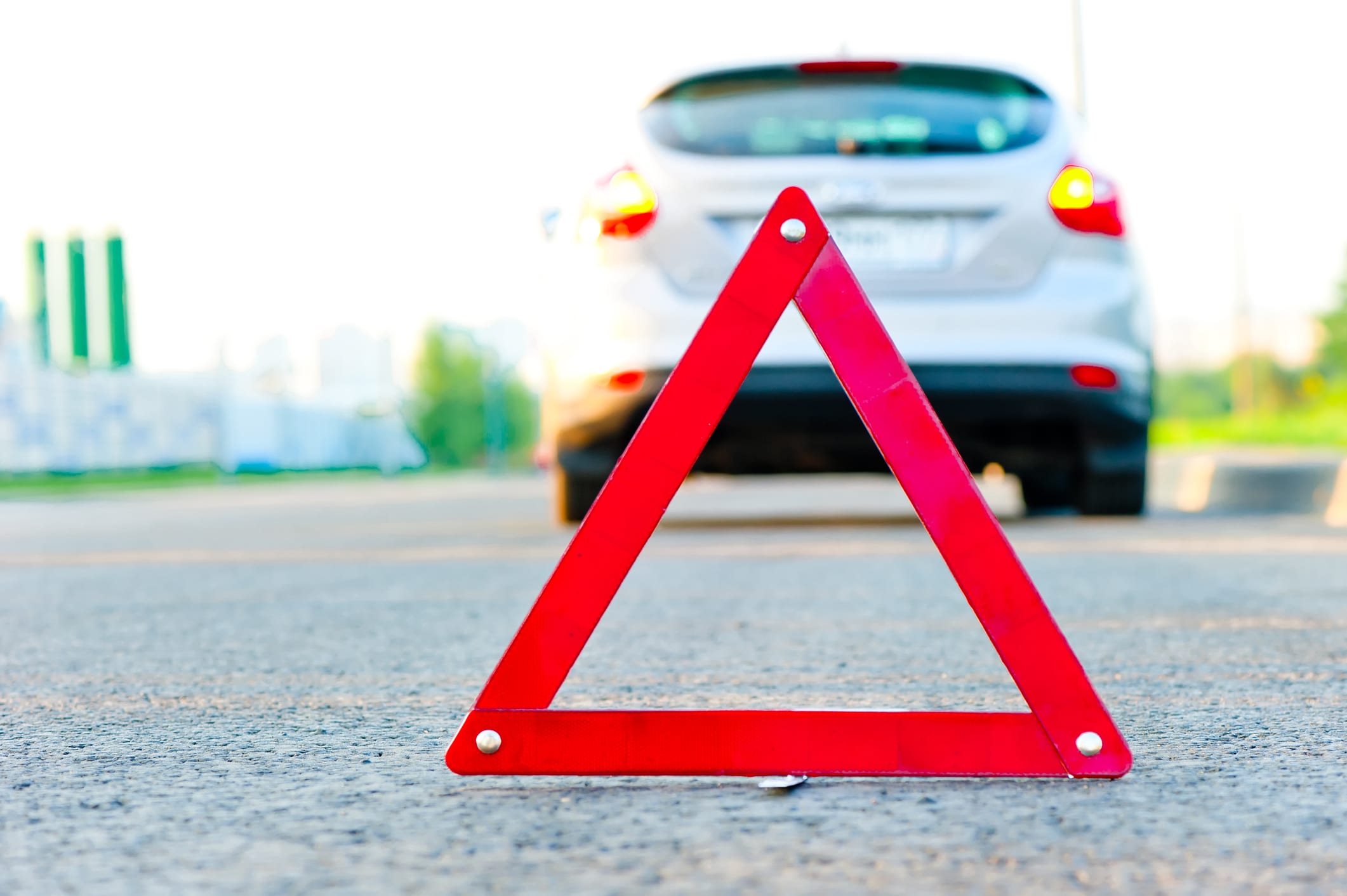 Over 20,000 motorists trust Granite Breakdown.
And it's not just because of our reputation for reliability; it's our package that covers you in all situations.
Nobody expects a flat tyre, a smoking engine or mechanical faults.
But should the worst happen, you'll know that with our annual membership, we take care of it all.
Granite Breakdown is a division of well-known accident management firm CRASH Services.
That means you'll have peace of mind knowing that Northern Ireland's most experienced team are always there to help you when you need us most.
With twelve years' experience helping thousands of motorists, members enjoy peace of mind that no matter where you've broken down or how bad it seems, we'll be there quickly to help.
We offer one level of service which includes call outs for mechanical and electrical faults, lost keys, fuel shortages and flat tyres both at your home or the roadside.
Here are 8 surprising things Granite Breakdown customers enjoy.
1. Northern Ireland and Republic of Ireland Coverage plus additional Great Britain benefit
We live in a connected world.
That's why we offer our membership throughout Ireland.
And because we work with independent recovery operators, our members can enjoy the benefits of a Granite Breakdown membership whether they're driving through the long-winding roads of the Mournes, or the wind-swept sea-side roads of Galway, or pulled in on the hard shoulder in Belfast.
It's not just you who enjoys the benefits either.
If your significant other is driving the vehicle and breaks down, we will be there when they need us too.
That's because our service is sold on a per-vehicle basis and covers anyone driving the specified vehicle.
Plus you also have the additional Great Britain cover. If you find yourself stranded on the motorway from London to Manchester, we will refund to you any recovery costs that you incur subject to a maximum payment of £350 (incl. VAT).
2. Home-Start
How many times have you jumped into your car on a cold winter's morning, turned the key in the ignition and heard a strange noise?
Doesn't it always seem to happen when you're running late for work or on your way to an important event?
But Granite Breakdown members needn't worry; we will dispatch a recovery operator to assist you.
If your vehicle can be repaired, up to one hour's labour is provided.
3. Mechanical Faults
Faulty brakes, faulty steering wheels, broken headlights and wipers that don't wipe; they're all pretty common mechanical faults.
And that's why our membership includes mechanical faults as standard.
Our specialist team will come to you as quickly as possible, and if we can fix them, we include one hour of labour.
4. Electrical Faults
Flat batteries are as common in Northern Ireland as rain.
Other common electrical faults include spark plugs, alternator and lights in your vehicle.
And because we want you to be back on the road quickly and safely, our team of experts will arrive on the scene and work hard to fix any electrical faults.
5. Flat Tyres
A flat tyre can leave you feeling deflated.
But with our 'wheely' good membership, the Granite Breakdown team will change your wheel if you're carrying a suitable spare.
6. Lost Keys
The thing about lost keys is that they're always in the last place you look. (That phrase irritates us too!)
If your keys are lost, we will send a member of our team to assess the vehicle recovery requirements and, where specialist equipment is required, we will take your vehicle to the nearest secure area until a replacement is found.
And if your keys are locked in the vehicle, we can even help to access the vehicle.
7. Running Out Of Fuel
"I thought I would make it to the next petrol station" is a common phrase.
You'd be surprised at how many people run out of fuel.
So if it turns out that you didn't make it to the next station and you run out of fuel, we'll take you and your vehicle to the nearest petrol station.
8. Roadside Assistance
When you're pulled in on the hard shoulder with your hazard lights on, we bet that's when you'll need us most of all.
Your Granite Breakdown membership covers up to a maximum of three call-outs for the twelve months after purchase.
For full terms, conditions and exclusions see what's included in our membership.