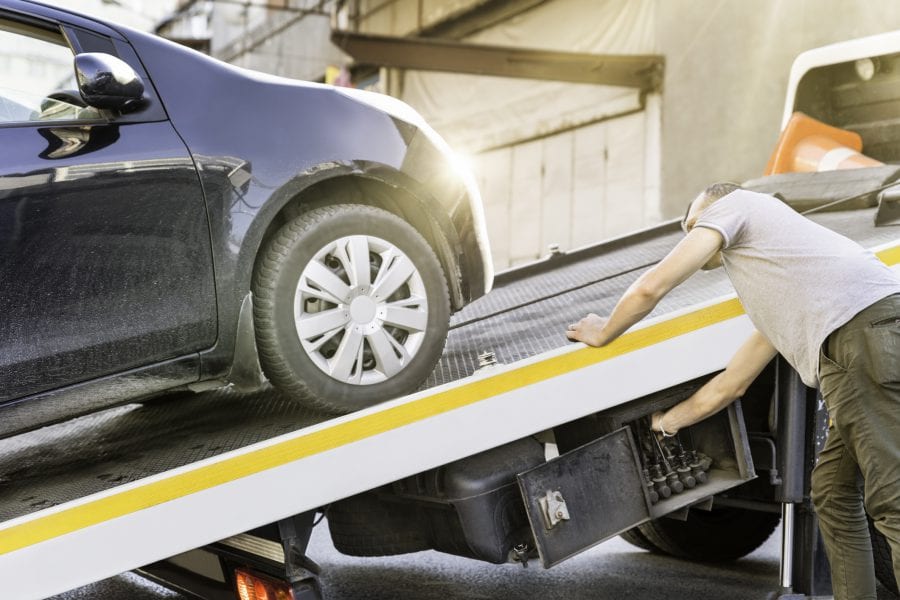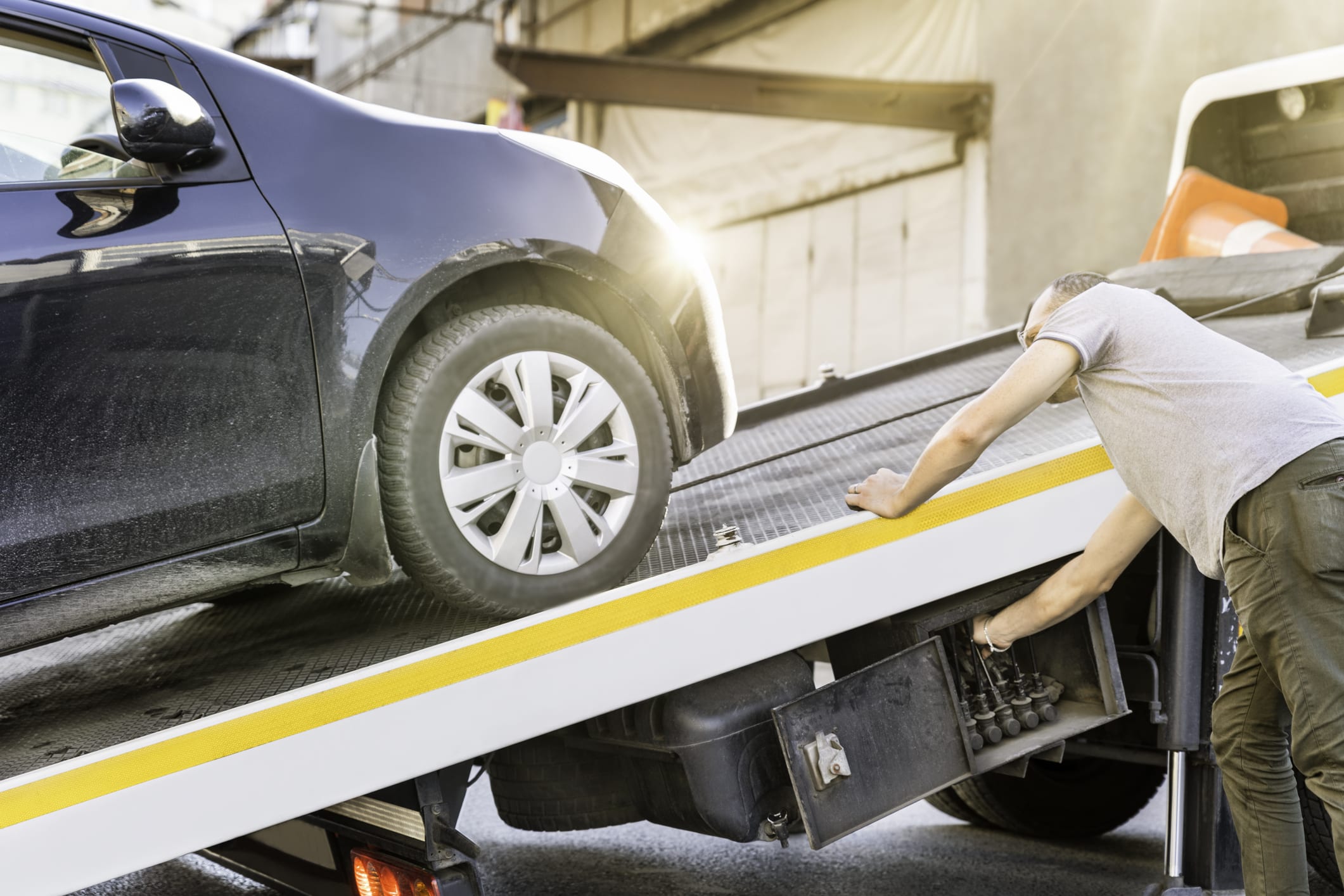 ❝ I returned to my car at Dublin airport on New Year's Eve to discover my engine coolant tank had cracked.
I wasn't able to drive my car home for fear of the engine overheating.
A quick call to the friendly and professional staff at Granite Breakdown dealt with everything! A recovery truck rescued both my car and me, dropping us both to my local garage in Tyrone.
I was pleasantly surprised at how easy and efficient the service was, particularly during the Holiday season. I would highly recommend this service! ❞
There's no great time for your car to breakdown.
And as Granite Breakdown customer Una O'Neill explains above, a quick phone call to our specialist team rescued her from what could have been a horrendous ordeal.
You can experience a breakdown for a multitude of reasons – anything from flat batteries and engine issues right through to electrical malfunctions.
Or, as another Granite Breakdown customer – Katherine Moore – explains, punctured tyres:
"Got a puncture on the way to work this morning and I was back on the road within 20 minutes of phoning.  Thank you for a great service, extremely efficient!"
And while it's always going to be an inconvenience for Una, Katherine or you, a breakdown doesn't have to ruin your day.
That's why at Granite Breakdown we offer an annual, hassle-free, "we'll take care of it", type of membership.
We're a division of well-known accident management specialists, CRASH Services, so our experience of rescuing people at short notice from stressful situations is widely known.
Our all-inclusive membership covers a whole host of breakdown issues too.
Your annual subscription includes call outs for mechanical and electrical faults, lost keys, fuel shortages and flat tyres both at your home or the roadside.
Una and Katherine are just two of our 20,000+ customers who enjoy the peace-of-mind that no matter the weather – rain, hail or snow – our experts will be out to help you quickly and get you back on the road.
But don't just take our word for it.
Ashleen Poland needed help urgently after discovering a flat battery on her vehicle.
Ashleen says, "I was under time pressure to get to the airport to catch a flight, but it only took one call to Granite Breakdown, and they arrived very promptly.
She added, "After getting my vehicle re-started, I was able to get on my way and get to the airport on time. Such a fantastic and efficient service!"
It's feedback like this that has us bursting with pride.
When our recovery specialists get up out on the road to respond to a call-out at 3 am on a cold winter's night, it's to help people like Una, Katherine and Ashleen when they need us most.
And when you take out a membership with us, you know that we'll do everything to get you out of whatever awkward situation you find yourself.
Granite Breakdown membership at a glance:
✔ NI & ROI Coverage
✔ GB Additional Benefit
✔ Home-Start
✔ Mechanical Faults
✔ Electrical Faults
✔ Flat Battery
✔ Flat Tyres
✔ Lost Keys
✔ Running Out Of Fuel
✔ Roadside Assistance
✔ Towing
Get your membership today.
See full terms, conditions and exclusions.