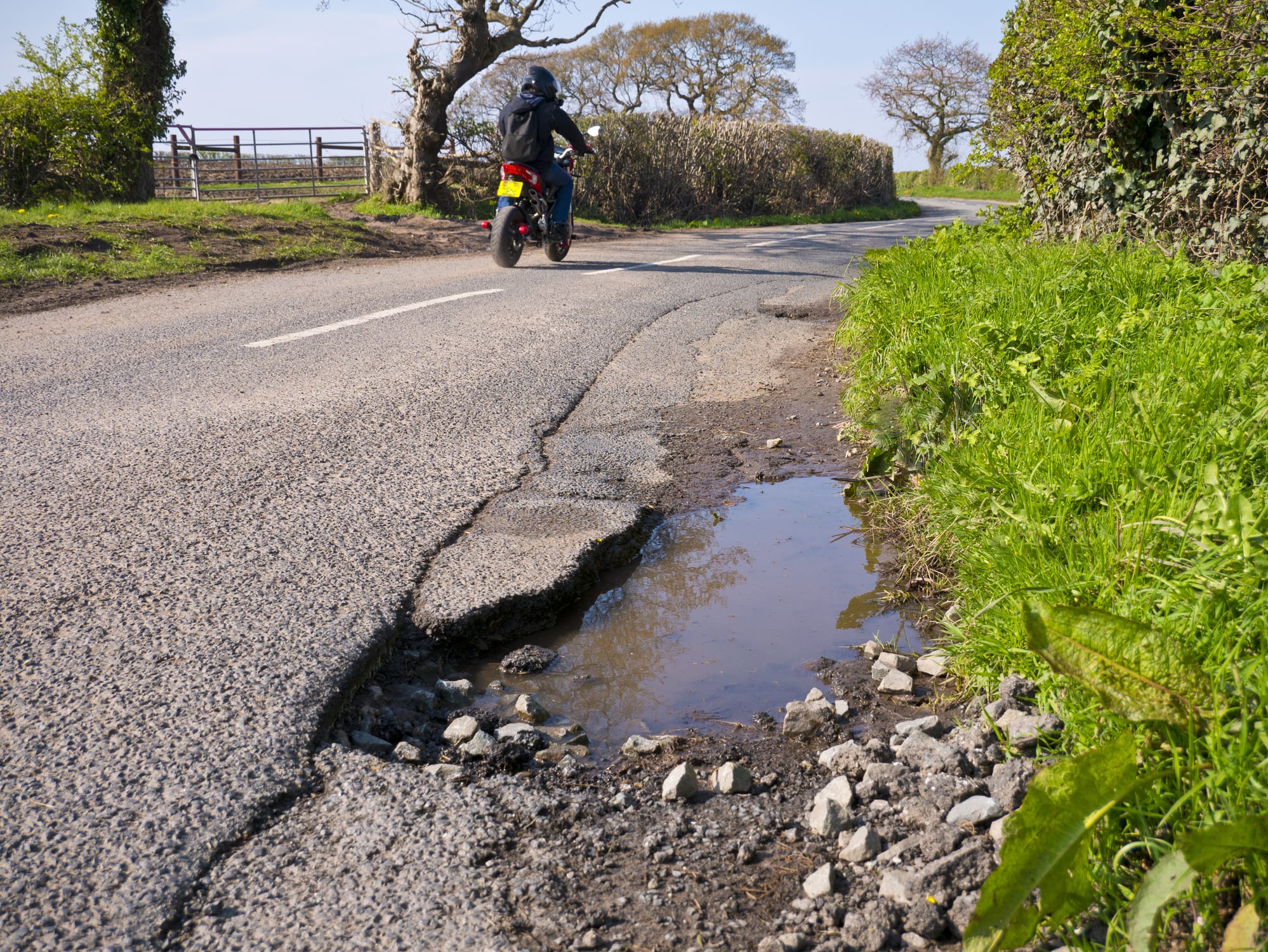 Was your vehicle damaged by a Pothole?
Bad weather affects the condition of many roads. Potholes are a constant worry for motorists but many don't know what to do if their vehicle is damaged by a pothole.
Follow our top tips on what to do if your car is damaged and how to make a claim to the Department of Infrastructure.
Top Tips to follow if your Vehicle is damaged by a Pothole
Put on your hazard lights and stop your vehicle where safe to do so.
Check for damage to your wheels and tyres. If your vehicle shows signs of vibrations or feels like it is pulling to the side call your recovery provider as more extensive damage can be caused by continuing to drive.
Record your direction of travel and exact location.
If safe to do so take several photographs from different distances. If you have any objects in your vehicle such as a water bottle, position these inside the pothole to show perspective of the depth and width.
Report any defect immediately. See https://www.nidirect.gov.uk/articles/potholes
Take your vehicle to a garage for repairs and wheel alignment. If applicable ask them to note the cause of damage on your invoice. Keep all documentation in relation to your vehicle repairs, including quotes, receipts, invoices, etc.
Ask neighbours in the area if they are aware of how long the defect has been present.
How to make a claim to the Department of Infrastructure?
A claim can be made by completing a form available on the NI Direct website: https://www.nidirect.gov.uk/publications/vehicle-damage-compensation-claim-form
Send your claim with photographs, receipts and estimates together with a sketch indicating the location to Transport NI; all contact details available on their website.
Transport NI will investigate your claim within 6 months of receipt. They may instruct an investigator or loss adjustor.
If your claim is successful they will offer you a sum of money.
If you are unhappy with the offer made, or if rejected altogether you can bring your case before a court. This can be a risky, expensive and time consuming process and therefore it is important to seek legal advice to assess your prospects of success.
Granite Breakdown is a Northern Ireland based provider who offer an annual membership service. We are a division of well known accident management firm CRASH Services.