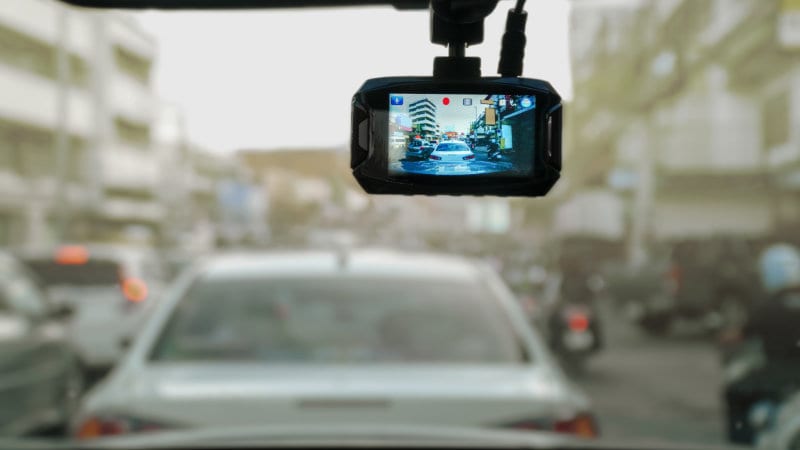 One in four UK drivers now have a dash cam fitted to their car, and while dash cams are small in size, they can offer huge benefits.
Once a peculiar sight hanging off a car's front windscreen, the explosion in popularity of dash cams shows no signs of abating.
And 72% of drivers who already have a dash cam installed, are urging other drivers to get one too.
With 8,872 people killed or injured in a collision in Northern Ireland last year, today we're going to look at dash cams and whether you need one.
What are dash cams and how do dash cams work?
A dash cam is a small camera device that is mounted to either your vehicle's windscreen or more frequently, dashboard.
A dash cam can record what's happening in front of you on the road – or behind you if you've got one for the rear too.
There are three main types of dash cams: first is the front view dash cam that records everything immediately in front of you.
The second type of dash cam is a front and rear view dash cam, which is a little bit more expensive.
With rear-end collisions a common occurrence, front and rear dash cams are popular as they allow recording of both the road at the front and back of the car.
The third type of dash cam is called a cabin view camera.
These usually provide a panoramic 360-degree view inside your vehicle and are popular in public transport and taxis.
Usually, dash cams begin recording when you start the engine.
To give you an idea of the different sizes and styles of dash cams, click HERE.
Are they expensive?
Prices for dash cams vary wildly.
Expect to pay anywhere from £20 to a couple of hundred pounds.
The price depends on what type of dash cam you want, the brand, the functionality, and the quality of the camera.
We even found one on Amazon today for a huge £1,460.54.
The cheapest one we could find that had a 5-star review rating was this one, which comes in at a reasonable £32.99.
Can dash cams be used as evidence after a collision in Northern Ireland?
Dash cams are legal in Northern Ireland, and footage recorded from them are being used increasingly in Northern Ireland civil and criminal courts as evidence.
Northern Ireland solicitor Marie -Claire Meehan of leading road traffic and personal injury firm JMK Solicitors stated, "Footage from a dashboard camera provides a contemporaneous recording depicting the entire incident as it happened and how the accident unfolded.
"Who can argue with that?
"Video evidence can help to set the record straight and can make or break a case."
She added, "Insurers when faced with strong evidence in the form of dash cam footage, are under pressure to admit liability sooner rather than later."
Do I need a dash cam?
Ultimately, the decision to install a dash cam is up to the vehicle owner.
The relatively low price you can pick up a dash cam for and the potential evidence they provide could save you thousands of pounds after a collision if the other driver denies liability.
If you've been in an accident that wasn't your fault CRASH Services can take care of everything at no cost to you. Please speak to one of our specialists now from our claims team by clicking HERE.